Go Karts, Mini Golf, & Other Rides & Attractions in Bakersfield, CA
Arcade Games, Rides & Other Family Fun
Please read below for the latest height, weight, and size information as well as ride availability. Certain rides and attractions, including new rides, may not be open at all times due to weather, maintenance, and other circumstances. Please contact the park directly for the latest availability.
​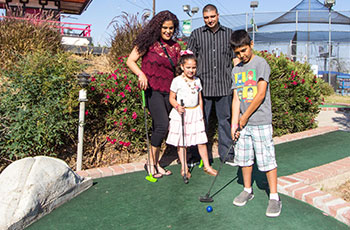 Mini Golf
Work on your putting skills by challenging your friends to a game of Mini Golf on our 18-hole mini golf course. Each hole on our beautifully landscaped course tests your ability – and your patience!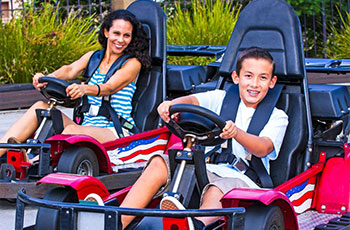 Go Karts
Race around our exhilarating go kart track. Enjoy side-by-side racing on our long stretches and wide curves, and test your behind-the-wheel skills!
​
Height requirement for drivers: 56 inches or taller for drivers and 40 inches to 56 inches for passengers. To carry a passenger, the driver must be a minimum of 18 years old and hold a valid drivers license.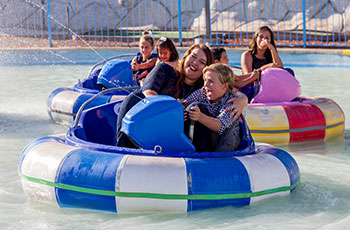 Bumper Boats
Get ready to be splashed when Bumper Boats are afloat! Drivers climb aboard these electric boats and begin splashing, colliding and squirting the other boaters, having a blast!
​
Height and weight requirement: Must be 44 inches or taller to operate the boat, and 40 inches to 44 inches to ride as a passenger. Max 275 lbs per boat.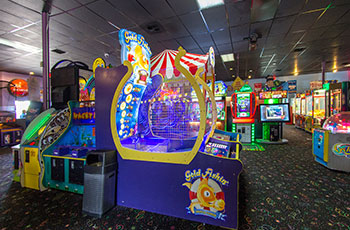 Arcades
The huge arcade awaits players of all ages and skill levels by offering a variety of competitive, interactive arcade games and prize redemption games.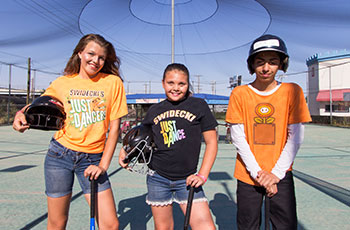 Batting Cages
The batting cages give you and your friends the chance to feel like Major League hitters as you swing for the stars. Choose baseballs or softballs pitched at varying rates of speed. Helmet and bat provided with photo i.d.
​
Height Requirement for Batting Cages is – 48 inches
Rookie Jr. Grand Prix
Now the younger drivers-at-heart can get behind the wheel!
​
Height requirement: 42 inches to 52 inches
For your safety, rides have height, weight, and size restrictions. Seating safety devices must close as intended by the ride manufacturer. Many children can ride several of our adult rides. We recommend that you have your child's height measured early during your visit. Ride height restrictions are subject to change without notice.